Jacuzzi® Oxygen Liquid 1L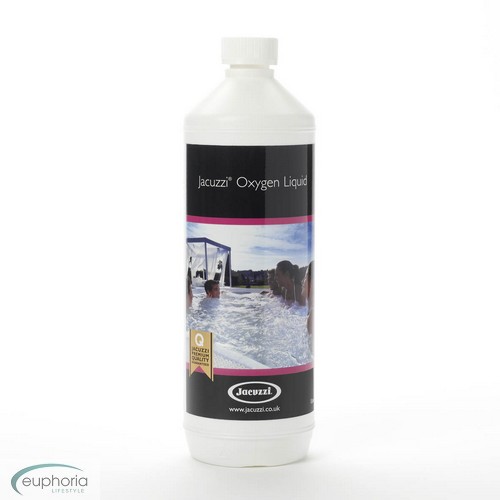 Jacuzzi® Oxygen Liquid 1L
Jacuzzi® Hot Tub Oxygen Liquid used as a sanitizer in conjuction with Jacuzzi® Hot Tub Oxygen Tablets.

This is a mild sanitiser which is recommended for use with users having sensitive skin.

Filters will need to be cleaned more regularly and spa water may need to be changed more frequently [recommended water change every 4 weeks using this sanitiser system c.f. chlorine approx every 12 weeks between water changes].