Jacuzzi® Oxygen Tablets 1Kg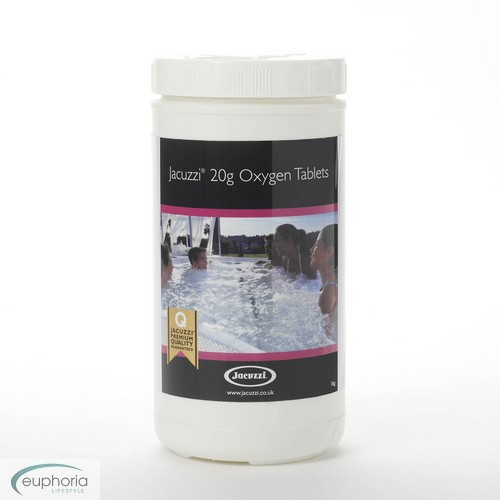 Jacuzzi® Oxygen Tablets 1Kg
Jacuzzi® Active Oxygen Tablets (20g) for chlorine-free spa water treatment.

To be used in conjunction with Oxygen Liquid.

Jacuzzi® Hot Tub Oxygen Tables are used as a sanitizer in combination with Jacuzzi® Hot Tub Oxygen Liquid. This constitutes a very mild sanitiser which is recommended for use with sensitive skin.

Filters will need to be cleaned weekly and water is recommended to be changed every month.