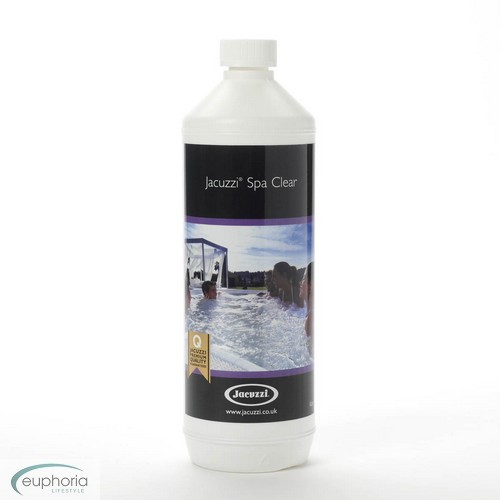 Jacuzzi® Spa Clear 1L
Jacuzzi® Spa Clear is used to give you crystal clear water by coagulating tiny suspended particles that are too small for the filter to collect.

A recommended weekly treatment for all Hot Tubs.

This 1L bottle should last over 12 months in the average 1,500L spa.