Quick Links - Spa Cover Buckle Repair Kit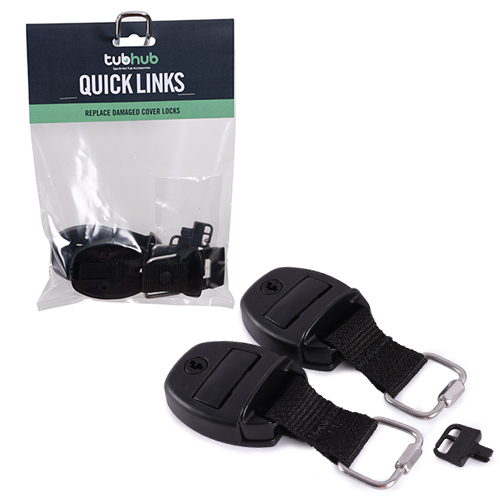 Quick Links - Spa Cover Buckle Repair Kit
Quick Link Complete Buckle Replacement Kit

If the buckle breaks off your cover strap how do you sew on a new one?  You don't!  Simply add our strap adaptor.  A handy stainless steel quick link allows instant attachment to the existing strap.

Directions: Attach Quick Link to cover strap.  Attach Locking Buckle on the spa cabinet so that is taut when the Quick Link is inserted into the buckle.